PORTLAND, OREGON DRUG AND ALCOHOL REHAB CENTER
START YOUR RECOVERY TODAY
THE DISCOVERY HOUSE: DRUG AND ALCOHOL REHAB SERVING PORTLAND, OREGON
We understand the difficulties of combatting addiction. That is why we provide cutting-edge residential treatment center in Reseda, CA where you recover from your drug or alcohol dependency and live a normal life again!
We accept most health insurance and we offer a number of programs to assist you in overcoming your addiction so that you can get your life back on track here at our center. We realize that you live in the Portland area and addiction is a tough illness to overcome, but with our assistance, you can achieve sobriety and begin living a healthy.
Our Treatment Centers Are Serving PORTLAND, OREGON
We accept most private health insurance
At The Discovery House, individuals in Portland can get assistance for their addictions. We provide drug and rehab services that are JCAHO-accredited and accept most insurance plans to ensure that you receive the best care possible. When it comes to delivering substance abuse therapy to our community, we are Joint Commission on Accreditation of Healthcare Organizations (JCAHO) certified to bring the best treatment experience to our clients.
Do you have a pet with you? During your stay at our treatment center, the Discovery House welcomes you to bring your companion. We provide a variety of on-site services to keep your pet entertained and healthy while you focus on healing.
So what are you waiting for?
You require the finest possible therapy environment for your recovery, which is precisely what we provide at our rehab facility. You can rely on us from detox through discharge!

✓ Sub-Acute Drug & Alcohol Detox
✓ Residential Addiction Treatment
✓ Counseling & Therapy
✓ Discharge Planning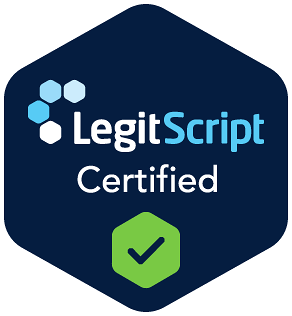 We go through rigorous evaluations to ensure that our clients are safe and cared for.

✓ Licensed by State of California
✓ Legit Script Certified
✓ Joint Commission Gold Seal
✓ Around the clock staff
Because our substance abuse treatments are individualized, we can tailor them to your specific requirements and make them something unique.

✓ Low Client to Counselor Ratio
✓ Maximum Treatment Effectiveness
✓ Unique programs for unique cases

DRUG AND ALCOHOL REHAB PROGRAMS
If you are from the Portland area looking to break free from addiction, this is perfect for you.
We understand the difficulty of fighting addiction, which is why our rehab center is opening its doors for Oregon. Our treatment center is a detox and residential treatment that offers detox, individualized care, and a supportive environment to help you achieve sobriety.
I feel that coming to the discovery house is the best thing that could have happened to me. I came in at my lowest point and they have helped my mind and body get right so that I can continue to the second phase of my own personal journey to my recovery.
This has been a great experience for recovery and I would recommend this to anyone seeking help with addiction's.
They help me learn more about my problems and help with solutions and coping skills to deal with my problems.
FIND OUT IF YOUR INSURANCE COVERS YOUR STAY WITH US
ARE YOU AROUND PORTLAND AREA? SPEAK TO US CONFIDENTIALLY TO VERIFY YOUR INSURANCE
WE HAVE A HUGE NETWORK OF INSURANCE WE COVER.
GET THE HELP YOU NEED NOW!
OUR SUBSTANCE ABUSE PROGRAM
WHAT ARE YOU WAITING FOR?
PORTLAND DRUG AND ALCOHOL REHAB